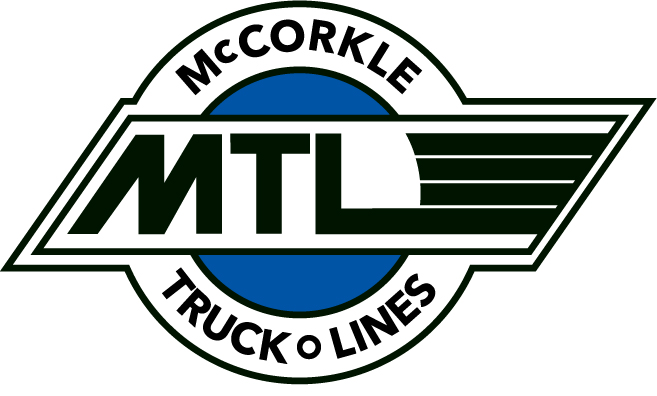 David McCorkle's interest in trucking began while in high school. In the 1950s he bought a 1941 Ford truck and began hauling cattle and hay. As his father was a cattle auctioneer, David's venture fit the family's niche. After graduating from high school in 1953, he began expanding his business, adding a new Chevrolet truck that today remains in the company fleet for parades and other special events.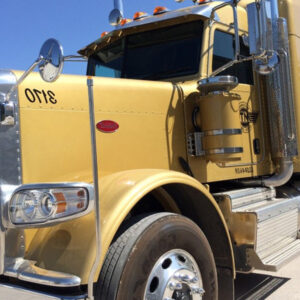 In 1957, David and LaVern were married, but the United States Army soon interrupted their bliss, drafting David and sending him to Korea for duty. While he was there, LaVern kept the business going. She had the opportunity to purchase an Oklahoma trucking authority from a long-time friend, Clara Tuttle, whose husband had died. Noel Tuttle had been a mentor for David and LaVern for many years. LaVern cashed in her savings and the authority was purchased. Eventually, a corporation was formed with LaVern holding the majority of the stock.
When David returned from Korea, he and LaVern continued to operate the company, he on the road and she administrating. It was during this period that David completed one million miles without an accident. By the 1970s David and LaVern were operating as a full-fledged carrier, and by 1978 the company was dedicated to dry bulk in an effort to remain specialized.
As the years passed, David and LaVern had three daughters. Today, David is board chairman and LaVern is company president. Their daughters and husbands are involved in the company, as well. Linda Nettleingham serves as vice-president, accounting, and her husband, Steve, is vice-president, operations. Karen Manwell is a teacher, but her husband, Scott, oversees intermodal and bulk storage. Cindy Miller serves as risk manager and her husband, Jason, directs finance. Together, the family members add up to a strong management team for the trucking company and have all participated in its growth in recent years.
McCorkle Truck Line hauls various kinds of dry products, but one mainstay is ceramic beads used in the oil and gas industry to fracture underground rock formations. Other cargoes include specialty sands, lime, fly ash, cement, gypsum, and oxides. The company operates in 45 states boasting an 82% to 83% loaded average.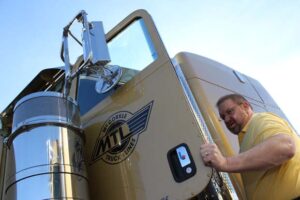 One example of the company growth is the addition of seven storage tanks with 2.5 million pounds of capacity. They were built in the 1980s at the Oklahoma City headquarters. Storage trailers add an additional capacity and can be transported to construction sites when needed. A rail spur with seven car spots is adjacent to the storage area.
In 1992, the company added a cleaning bay. Rieskamp Engineering, Gastonia, North Carolina, designed the facility.
The company expanded pneumatic tank operations adding terminals in Brady Texas in 2003 and Longview Texas in 2005.