North American Bulk Transport, Rogers Cartage, and Schwerman Trucking are all part of the Tankstar USA Family of Companies: the oldest, most experienced dry and liquid bulk carriers in the United States. After all, only the strong survive. And we owe it all to our drivers.
1 year tractor trailer experience
"Working here, you're going to have good work, good pay, and you're going to be home every night."
Vinter, Schwerman Trucking Driver
"There's no ceilings, there's no limitations for you here... I've been here four months and I've referred four people here."
Roy, Schwerman Trucking Driver
"Everyone here is like family. You're not just a number. They speak to you like family."
Mandy, Rogers Cartage Driver

"Everyone here is like family. You're not just a number. They speak to you like family.
Mandy, Schwerman Trucking Driver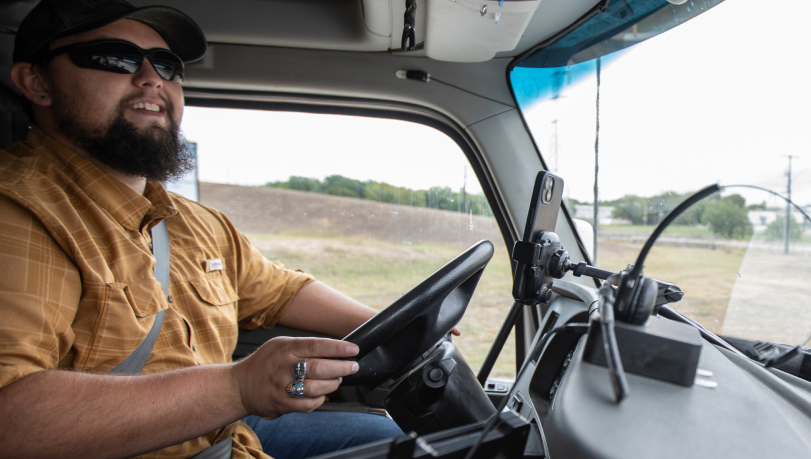 Earning Potential:
Hard work pays off.
Are you looking for a career that rewards hard work? Great, because we're looking for dry bulk drivers like you. Join us on your path to career growth and control your earnings by taking on more miles. We honor—and compensate—the hardworking nature of the American spirit.
Home Time:
Enjoy a work-life balance
We are family-owned and operated, and we understand the value of home time. Whether you're enjoying dinner with your family or unwinding at the beach with your fishing rod, we care about our drivers' needs—on and off the road.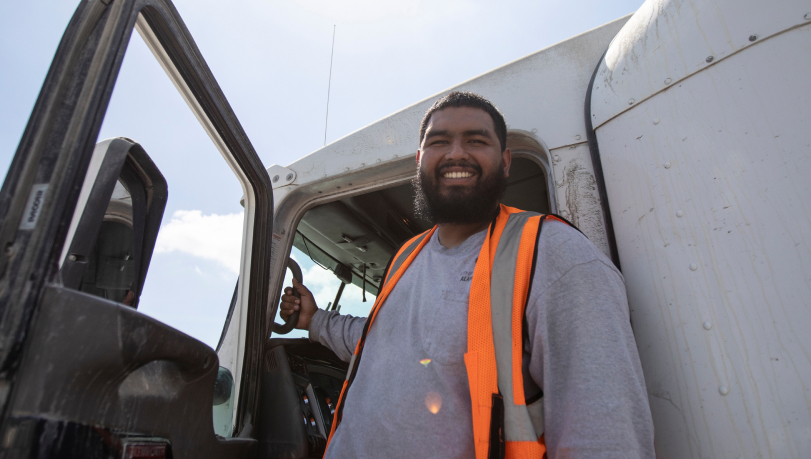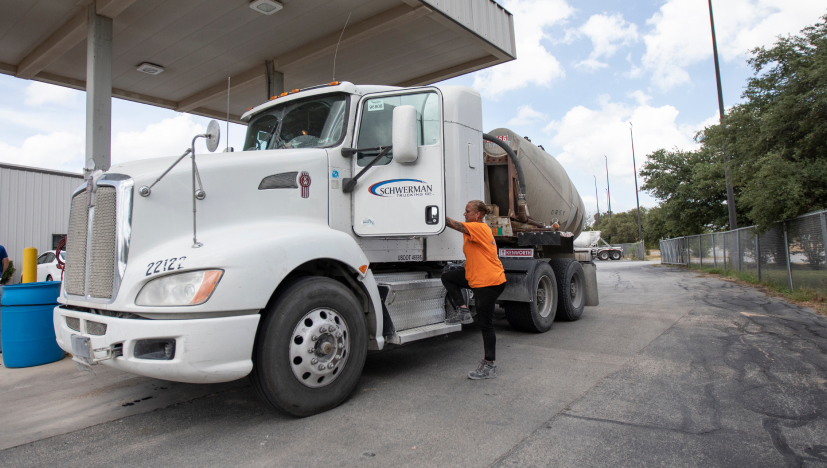 Hands-on training: Setting you up for safety and success.
When hired as a dry bulk driver, you are placed into our orientation and 1-on-1 training program. Our new models of trucks set the standard for safety, and we're here to support you in this new role.
Own your own truck? Become an owner operator!
For drivers who own or lease their own truck, we are happy to welcome owner operators to the family. You're no stranger to the road, but driving for us is unlike driving for any other company. We put our drivers first, offering competitive pay and full transparency.
Owner Operator Fast Start
Already own a truck? Our Fast Start Program allows truck owners to be independent on the road, but never truly alone.
Lease to Purchase Program
Still on your path to becoming an owner operator? Begin your journey to success with our lease to purchase program.
Owner Operator Job Openings
Sign on with one of our carriers as an owner operator!

"I came here for the opportunities. The good pay, the flexibility, the home time. I come home every night to see my son."
Marcus, Schwerman Trucking Driver